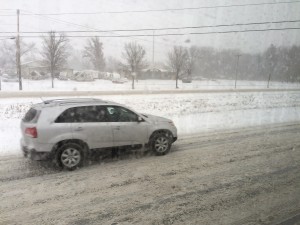 On the bus headed to O'Hare, beginning the UW Continuing Studies trip to Morocco. It's quite snowy in Madison, with slick roads and slow-moving traffic. All in the interest of contrast with our ultimate destination, I suppose.
[Later:] Has been slow going on I-90, especially near Janesville interchange, where several trucks were off the road.
Our driver never missed a beat, though he's about 35 minutes behind schedule. Not an issue for us, as our flight doesn't leave until 6 pm.