After a busy week and a horribly cold and rainy Friday yesterday, I'm out again for a longer training walk along the streets, highways, and by-ways of the Fox Valley. It's a little over a week until departure, and a few days after that when we begin walking. So the greater duration and distance are important. I'm breaking for lunch after 7.3 miles, and I'm not totally exhausted!
My outbound route took me upriver along the Fox through a wooded area below Riverside Cemetery. Due to yesterday's strong rains, the trails were a bit muddy. And to my delight and surprise, there were trillium in the woods.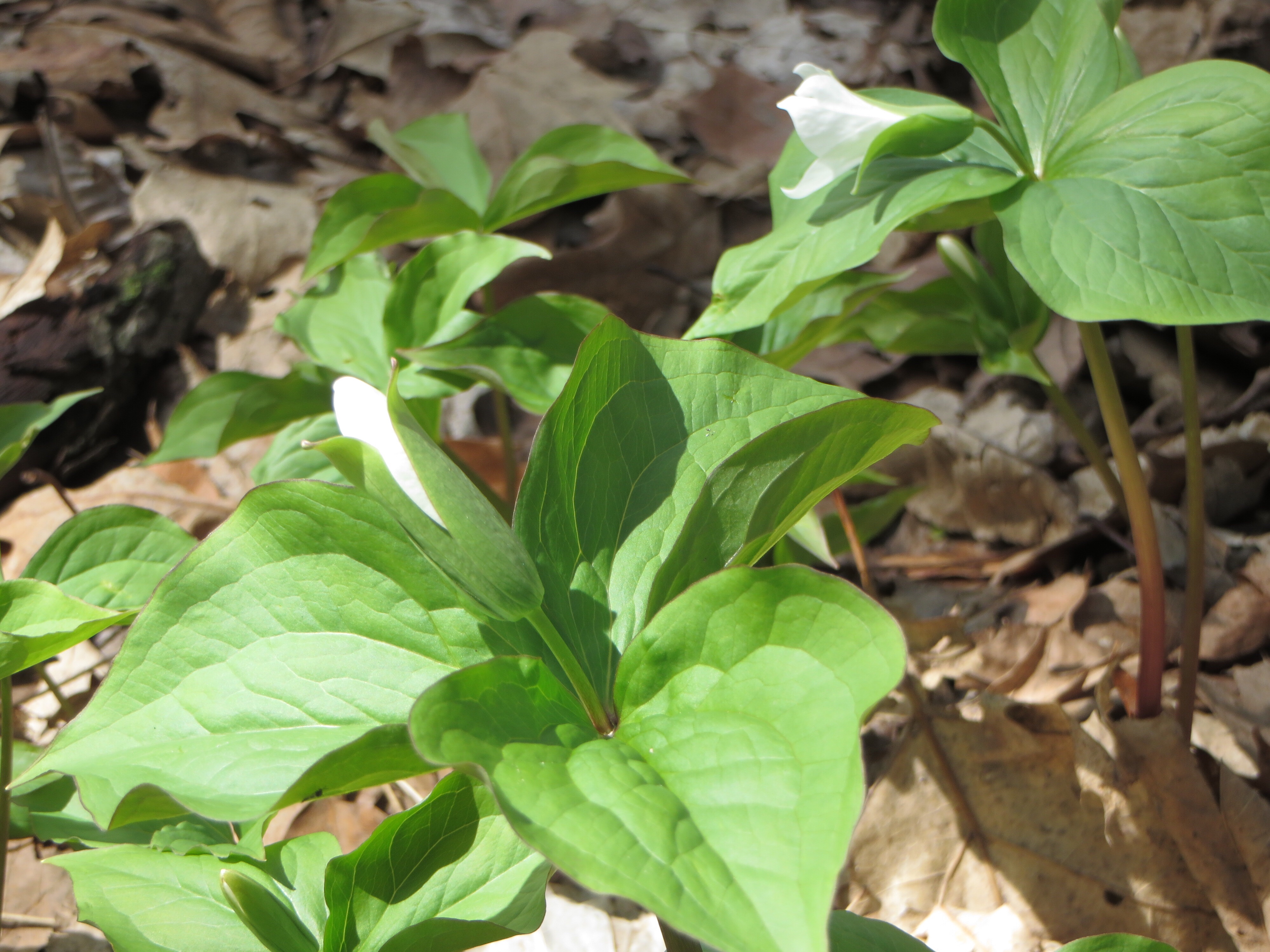 By the end of my walk, I had covered just over 12 miles — our planned daily average during our three week walk. It's reassuring to think that that daily distance is within my reach.