We've made a major change in our itinerary. Originally, our plan had been to push on from Figeac to Corn, and from there to pick up the variant Pilgrimage route that leads through the Valley of the Célé river before coming to Cahors. After two days of walking in the rain, and a forecast calling for several more consecutive days of rain ahead, we decided to spend our last week in France not walking on the way to Santiago, but on shorter treks in and around towns and cities we want to explore further. We started today in Figeac, a modern commercial city with a well preserved medieval core.
The gite we stayed in last night was not available for a second night, so we have moved closer to the river and are staying in a hotel. After breakfast at our gite, we packed our bags and set out to explore the town. A visit to the tourism office yielded a map showing a walking tour of the city with a route to follow and marked sites to explore.
But first, a cup of coffee and a croissant! We looked into a cafe, only to find our Irish friend, Dorothea, who had walked in to Figeac that morning from a few kilometers away! So the three of us spent several hours together on the walking tour. We saw the church of St. Saveur; the church of Notre Dame du Puy; a half-way house, Germinal, named after a novel by Emile Zola; and a museum of the Resistance and memorial to the Deportation. In addition, we made plans to visit a museum of writing, named for Jean-François Champollion, a native son of Figeac, who translated the Rosetta Stone.
Here are some photos of what we saw: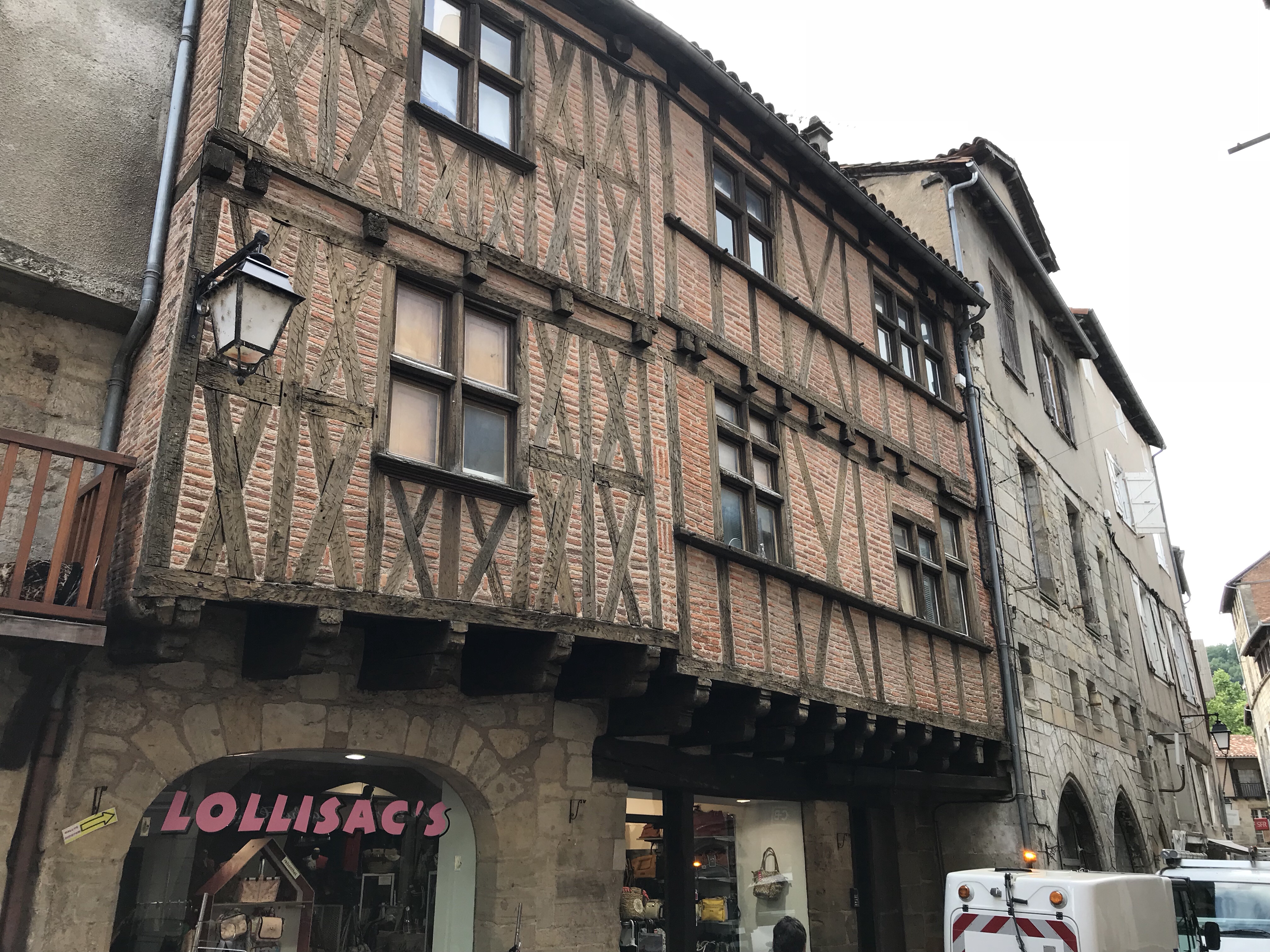 This medieval building shows clearly how post-and-beam construction is used to frame buildings. The walls in this case are filled in with bricks.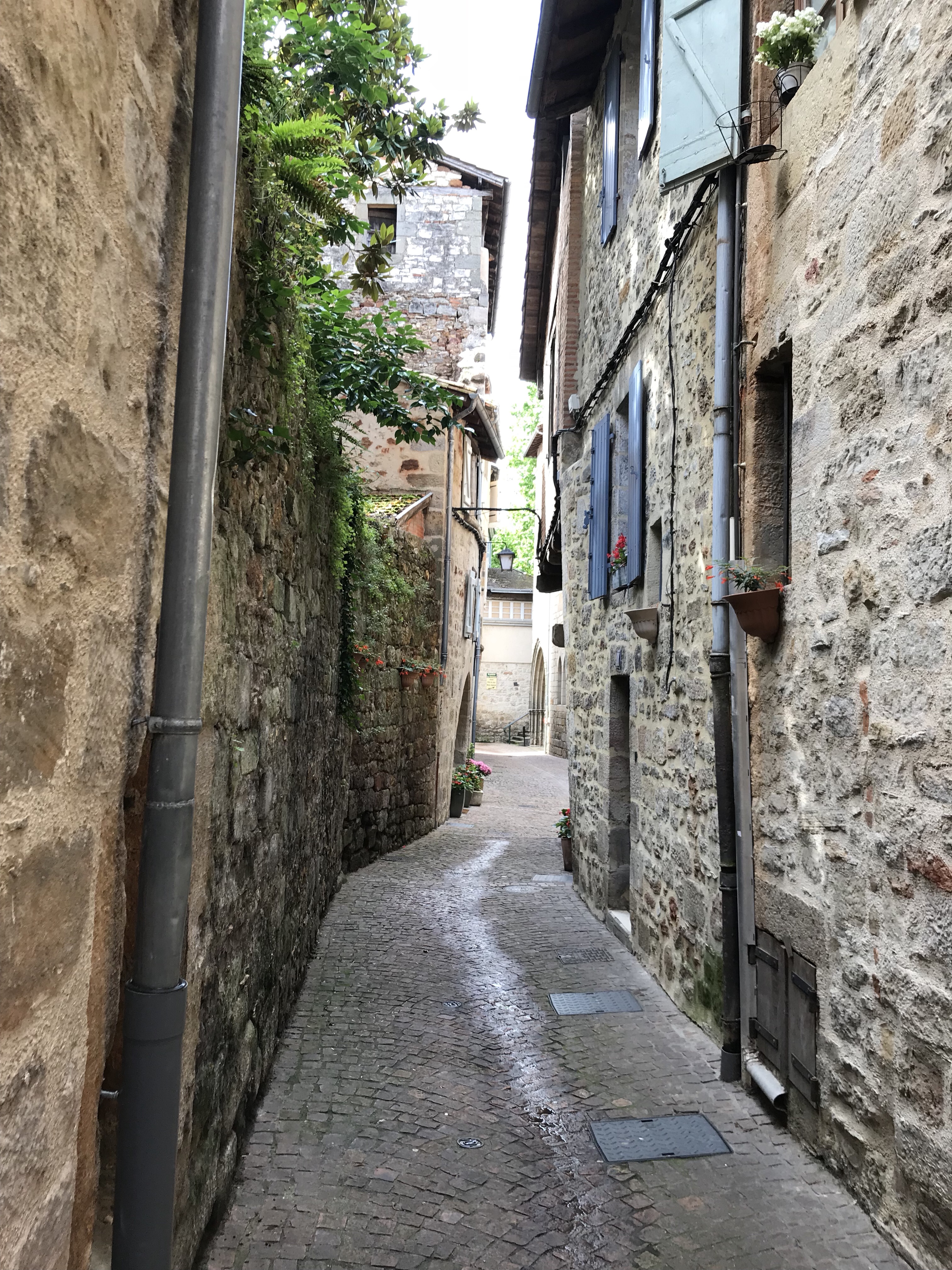 This picturesque street/alley is typical of the appealing scenes that can be found in Figeac's Medieval quarter.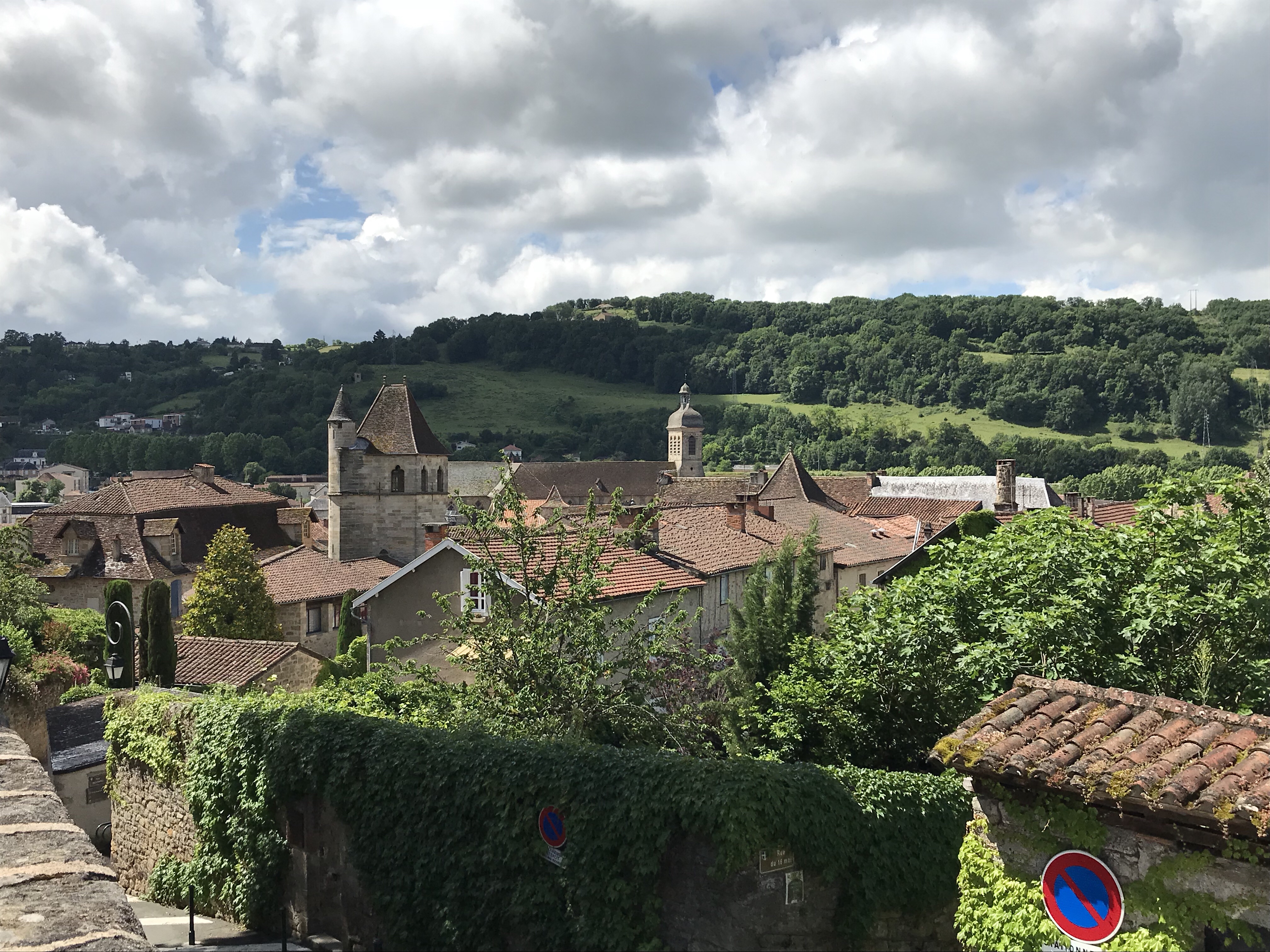 View from the Puy (hill) at the top of the Medieval city (looking south towards the Célé river.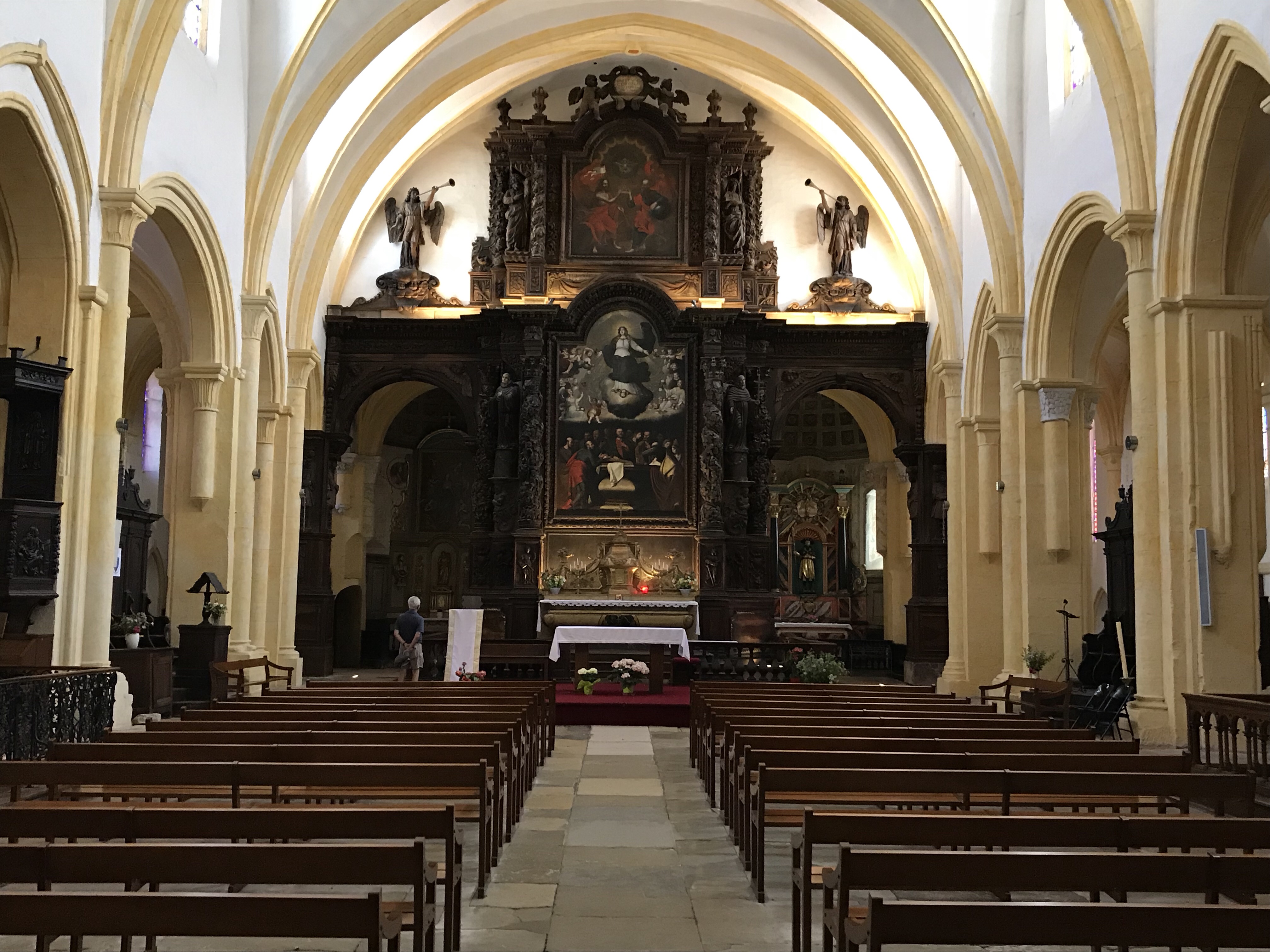 Interior of Nôtre Dame du Puy Church reflecting 17th century renovations.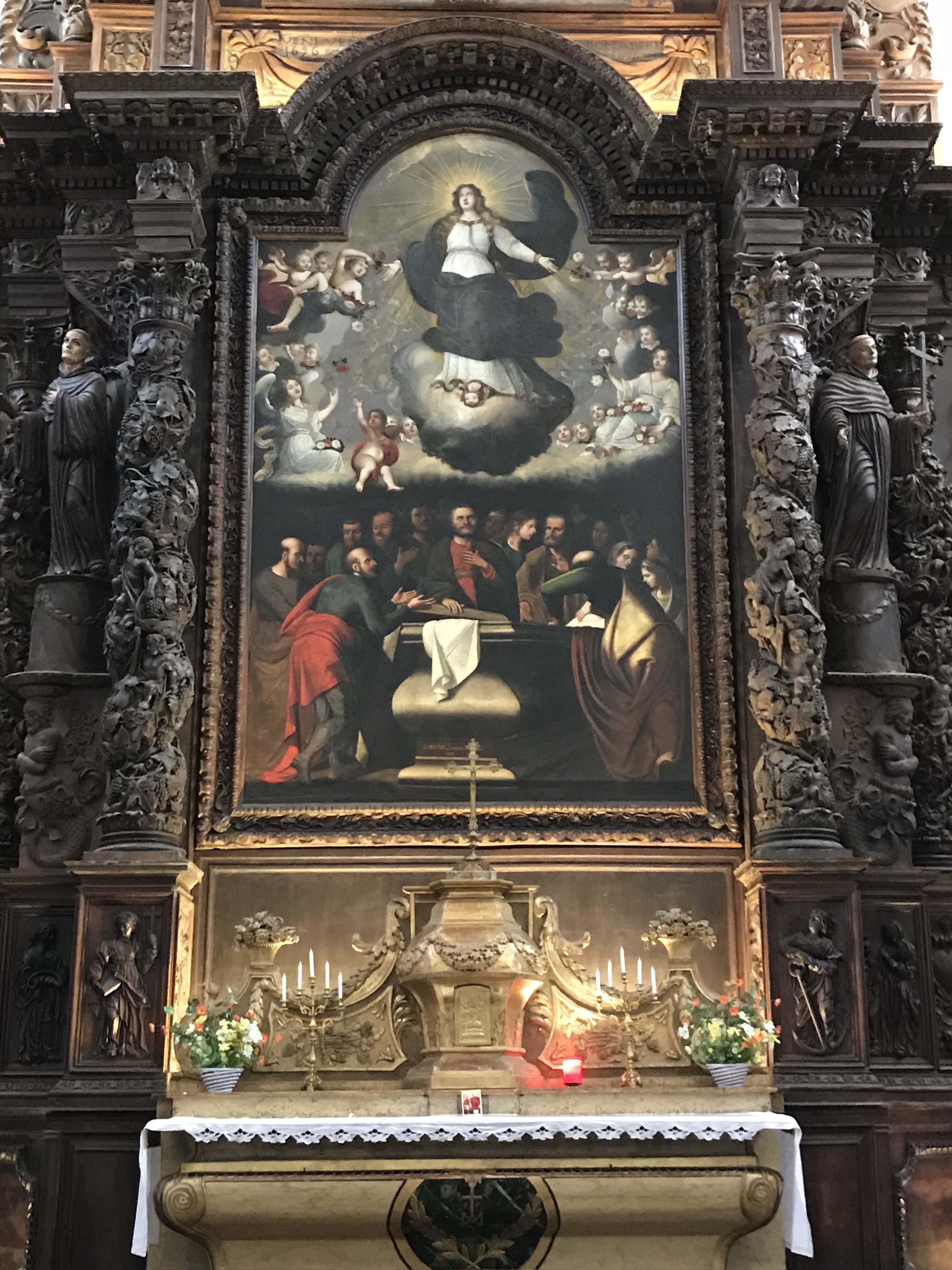 Closer view of the painting above the altar. Appears to depict the assumption of Mary.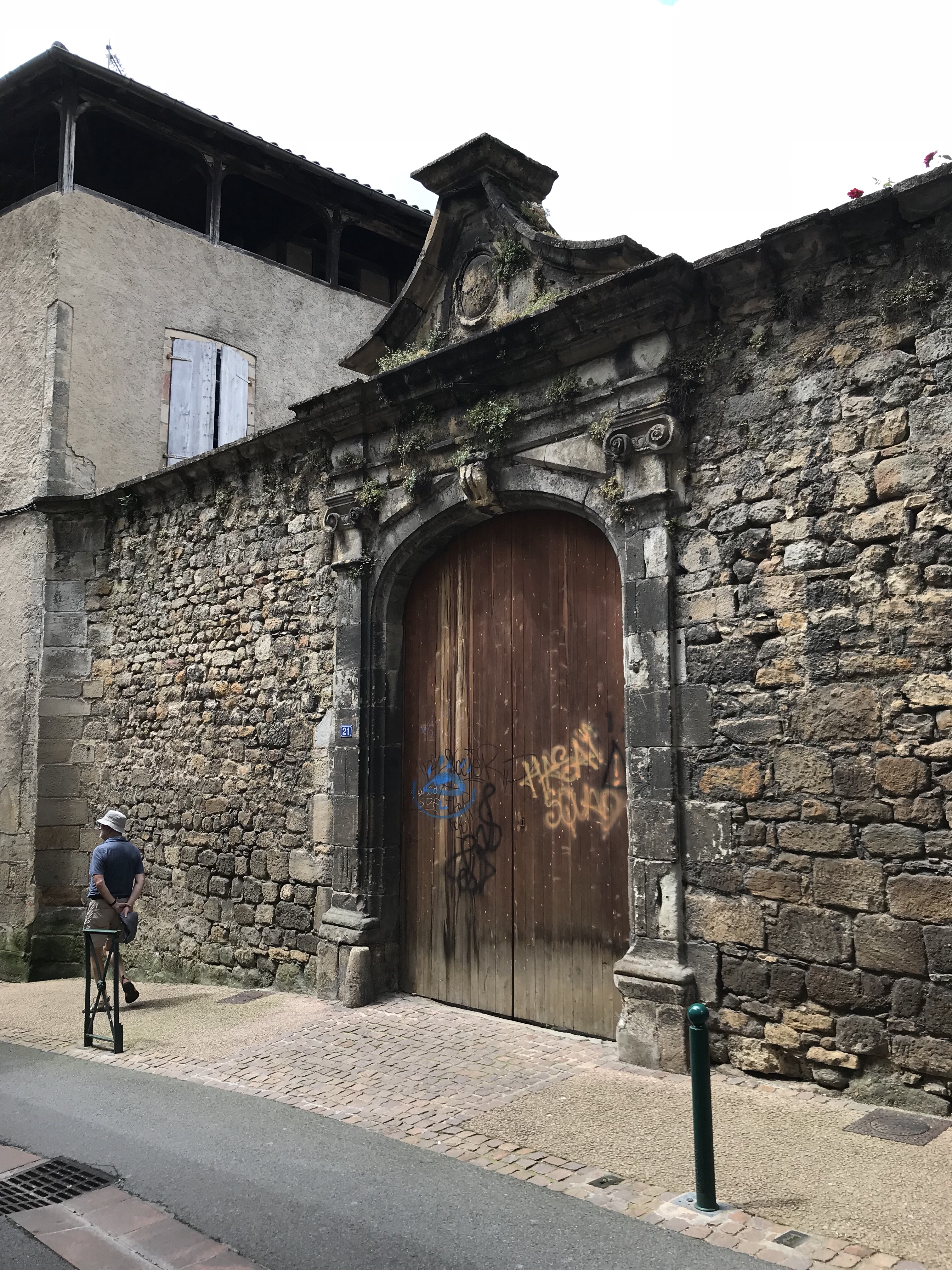 An interesting doorway.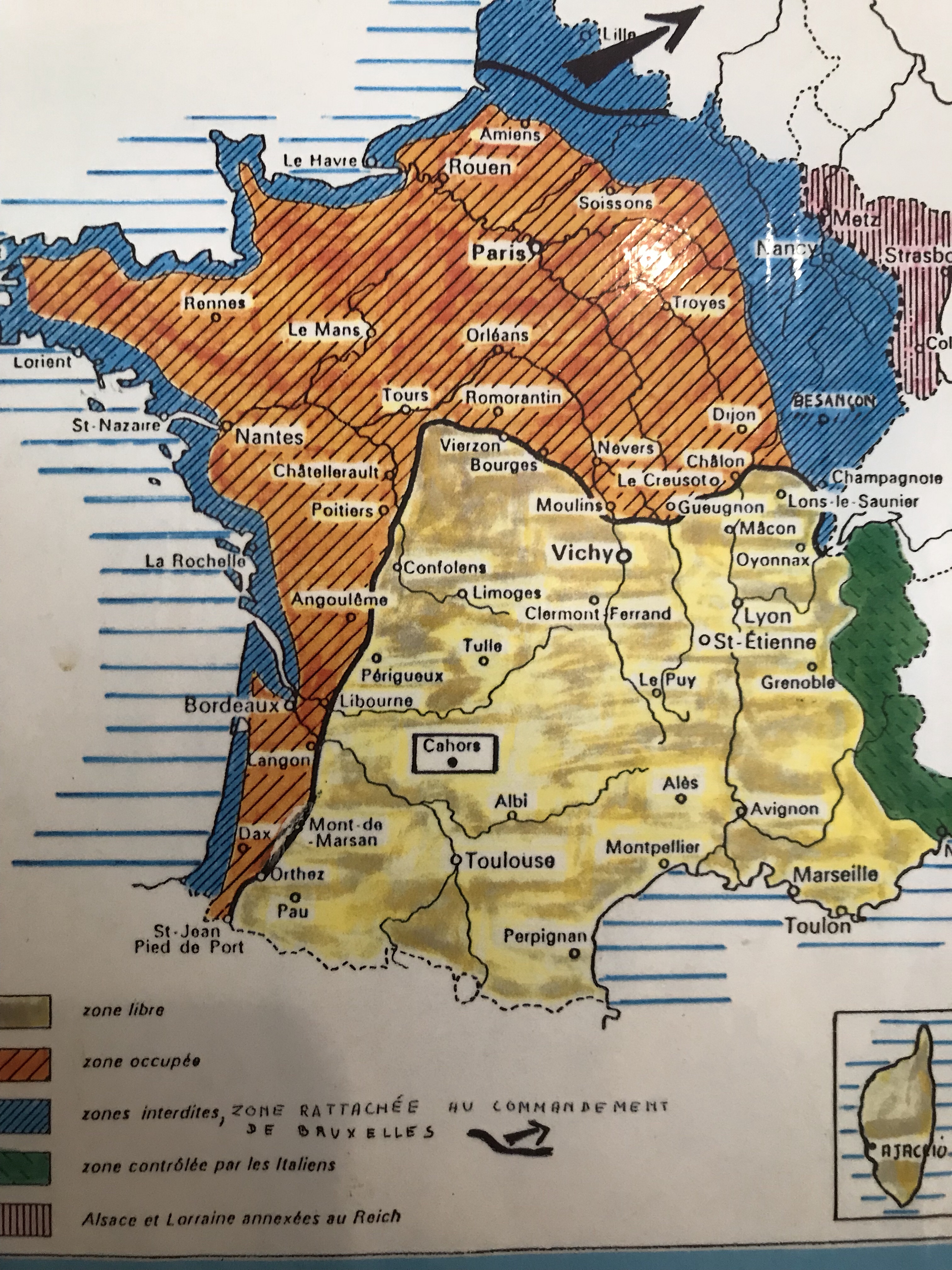 Map on display at the museum of the Resistance & Deportation showing regions of France controlled by the Nazis and Free French during World War II. Evidently the people of the region we have been visiting were determined in their resistance.